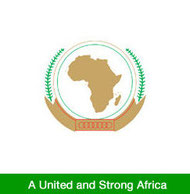 On October 15, 2016 African Heads of State and Government have adopted and signed the African Charter on Maritime Security, Safety and Development at the Extraordinary Summit of members of the African Union. Republic of Cabo Verde is one of 54 member states. 
The Charter aims to solidify Africa's commitment to an effective management of its oceans, seas and waterways so as to ensure sustainable, equitable and beneficial exploration of these critical resources. The Charter is a legally binding instrument that will facilitate the consolidation of efforts in combating maritime security threats such as piracy and promote legal trade, the sustainable exploitation of our marine resources as well as to provide an opportunity for wealth and job creation.
African Union was created in 1963.  The main objectives of the organization is to rid the continent of the remaining vestiges of colonization; to  promote unity among African States; to coordinate and intensify  cooperation for development; to safeguard the sovereignty and territorial  integrity of Member States and to promote international cooperation within the  framework of the United Nations.